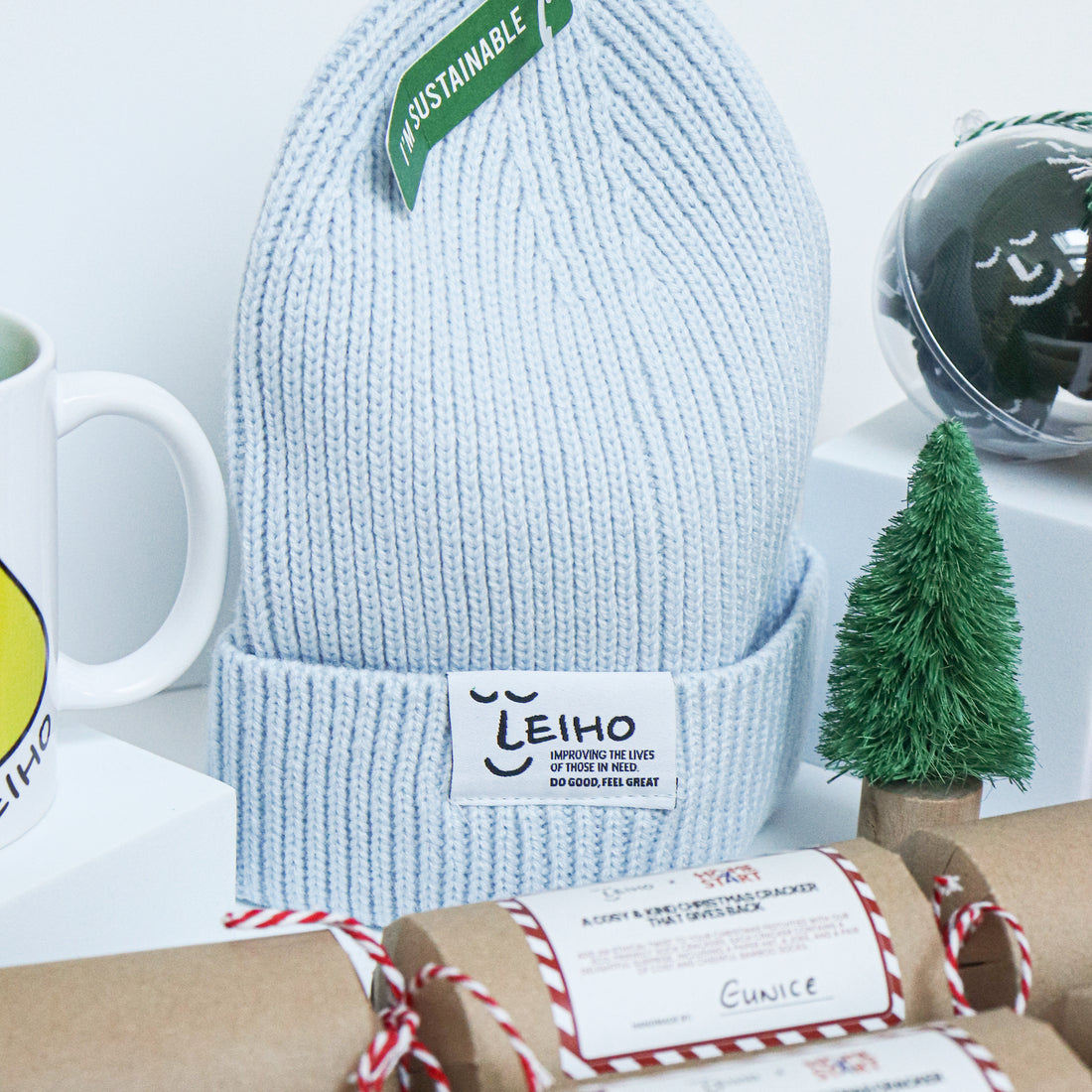 Spread warmth and joy this season with our Ultimate Caring Christmas Gift Set, packed with handpicked Leiho surprises that will put a smile on your loved ones' faces and wrap them in warmth from head and toe.
Our festively crafted gift set is the perfect way to celebrate the magic of Christmas. It includes our handmade sock crackers, a sock bauble to hang from the tree, a beanie to keep you warm on chilly days, a Leiho mug for your favourite seasonal drinks and Tony's Chocoloney chocolate treats to savour sitting by the fire.
The Ultimate Caring Christmas Gift Set is a gesture of love and goodwill, whether it's for family, friends or colleagues, spread Christmas cheer and make this Christmas an unforgettable one! 🎄
This ethical gift set also helps to provide essential items and fund impact projects that can improve the quality of life for those in need!
What's inside?
- A Leiho ribbed recycled polyester beanie
- x2 Christmas sock crackers (one size fits all adults)
- x1 Christmas sock bauble (one size fits all adults)
- x1 Smiley ceramic mug
- x1 Pair of Leiho bamboo socks
- Tony's Chocolonely chocolates
*The items in this gift set are worth a total of over £80!*
Standard delivery usually takes around 3-4 business days with first class delivery being 1-2 business days.
Orders over £30 get free UK shipping.
A purchase with a purpose
When you make a purchase at Leiho, you are helping us fund employment projects, training as well as providing vulnerable communities with essential items they need to survive. Make a difference with us today!