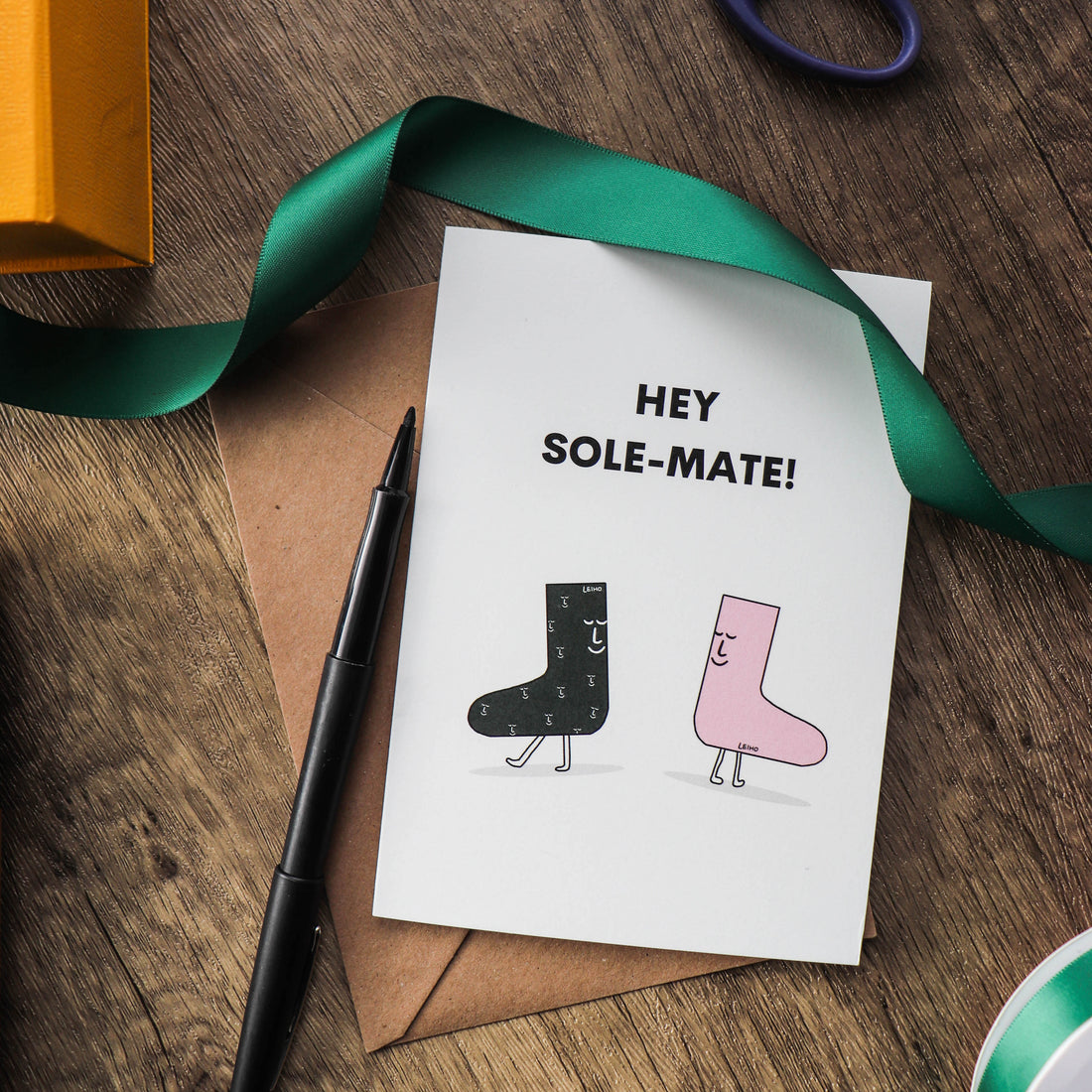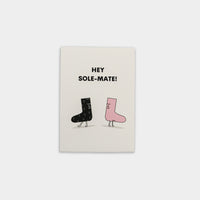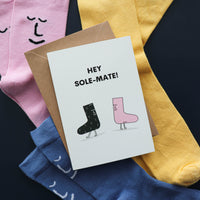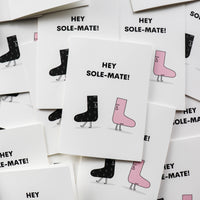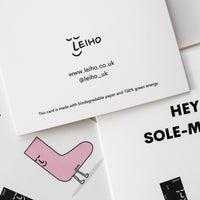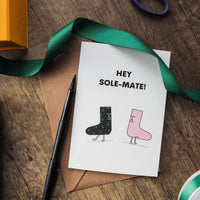 Sole-mates aren't just for lovers. Show your love and appreciation to your friends, employees or family with our eco-friendly punny greeting cards. 
ABOUT
350 GSM biodegradable recycled card. 105 x 148 mm (A6)
Foldable greeting card with blank inside pages. It also comes with a brown kraft paper envelope.
Shipping: 50p for one card; free delivery over order value of £30.
Standard delivery usually takes around 3-4 business days with first class delivery being 1-2 business days.
Orders over £30 get free UK shipping.
A purchase with a purpose
When you make a purchase at Leiho, you are helping us fund employment projects, training as well as providing vulnerable communities with essential items they need to survive. Make a difference with us today!