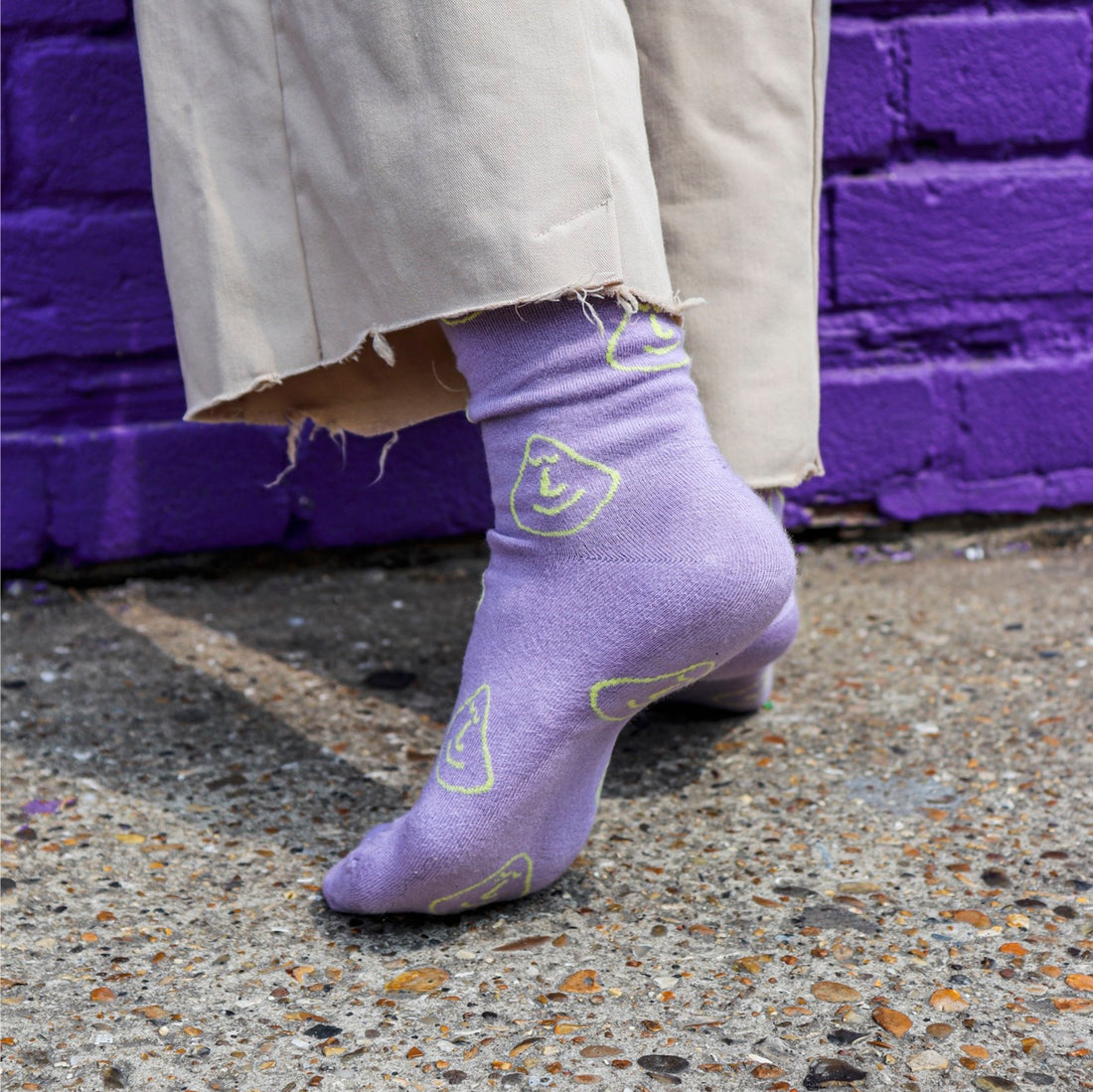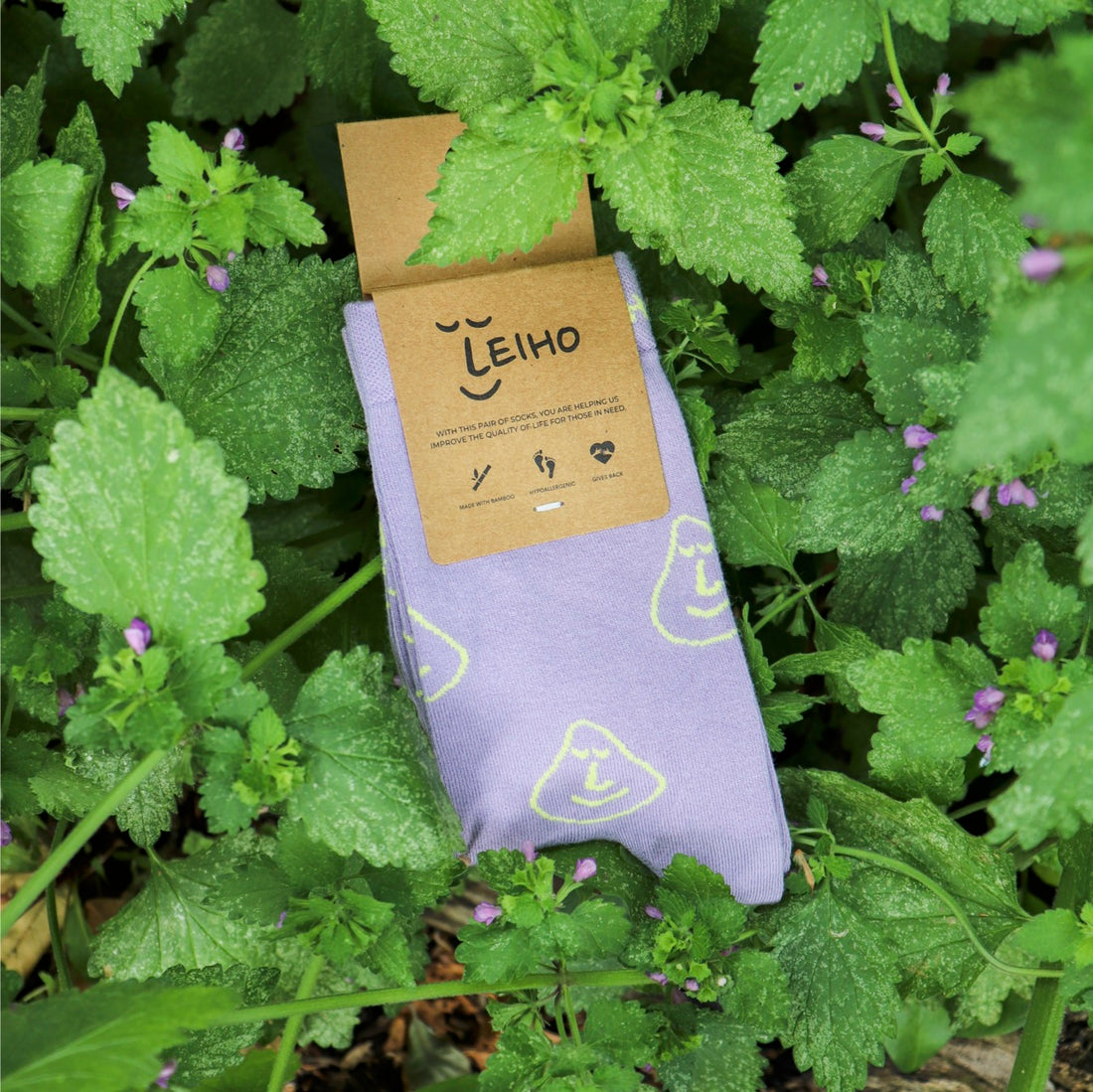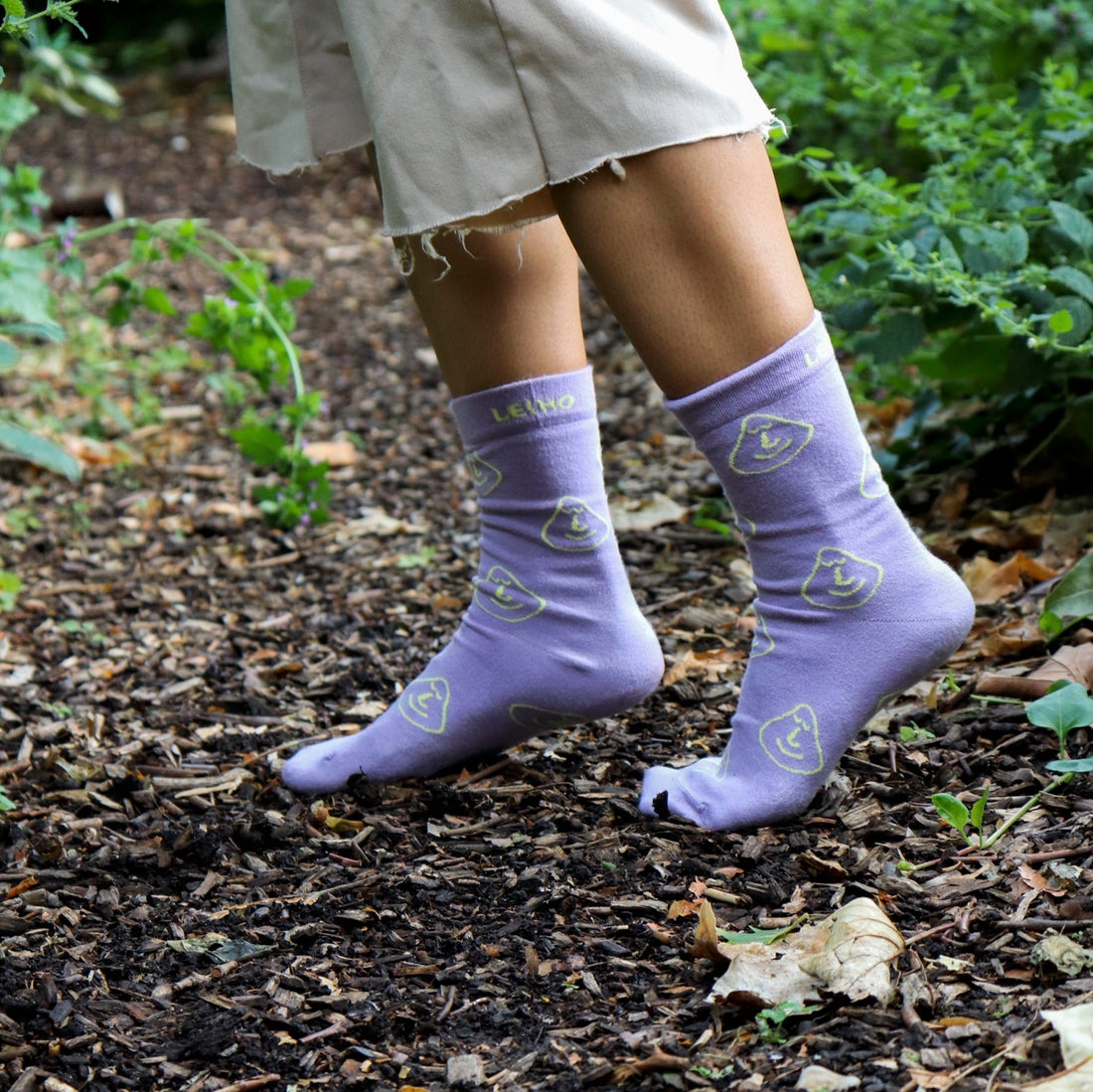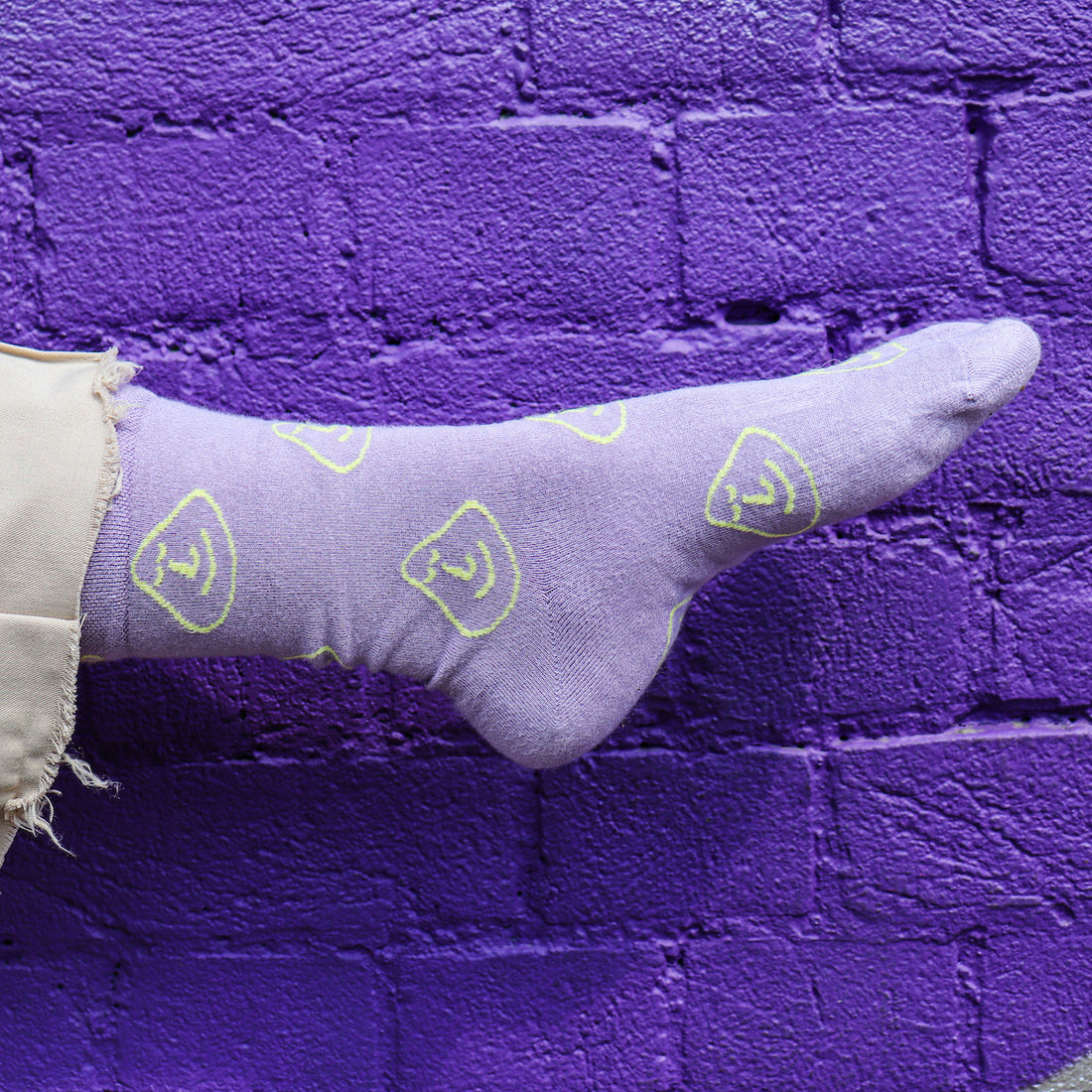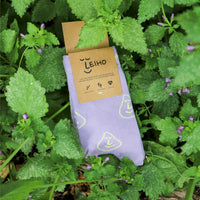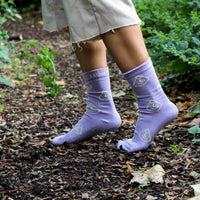 Made with ultra-soft viscose bamboo fibers, add some funk and fun to your wardrobe with our elegant purple smiley face seamless bamboo socks.
With every pair sold, a portion of the proceeds go towards helping us support charities and projects working frontline to lend a hand to people in need.
ABOUT

Bamboo fibre is environmentally friendly, temperature adapting, hypoallergenic and odour resistant. Our delicate and cosy socks last longer without the tumble dryer! Save energy and hang these socks to dry instead.
Material composition: 78% bamboo, 20% polyamide, 2% elastane.

Size: Standard (this product is recommended for sizes 5-11).

Made in: Turkey
What our customers are saying about our Leiho socks:
Gentle to the skin, the planet and gives back to those in need.
Smooth toe seams
Happy designs

Machine washable at standard 30°
Super soft and breathable
Standard delivery usually takes around 3-4 business days with first class delivery being 1-2 business days.
Orders over £30 get free UK shipping.
A purchase with a purpose
When you make a purchase at Leiho, you are helping us fund employment projects, training as well as providing vulnerable communities with essential items they need to survive. Make a difference with us today!