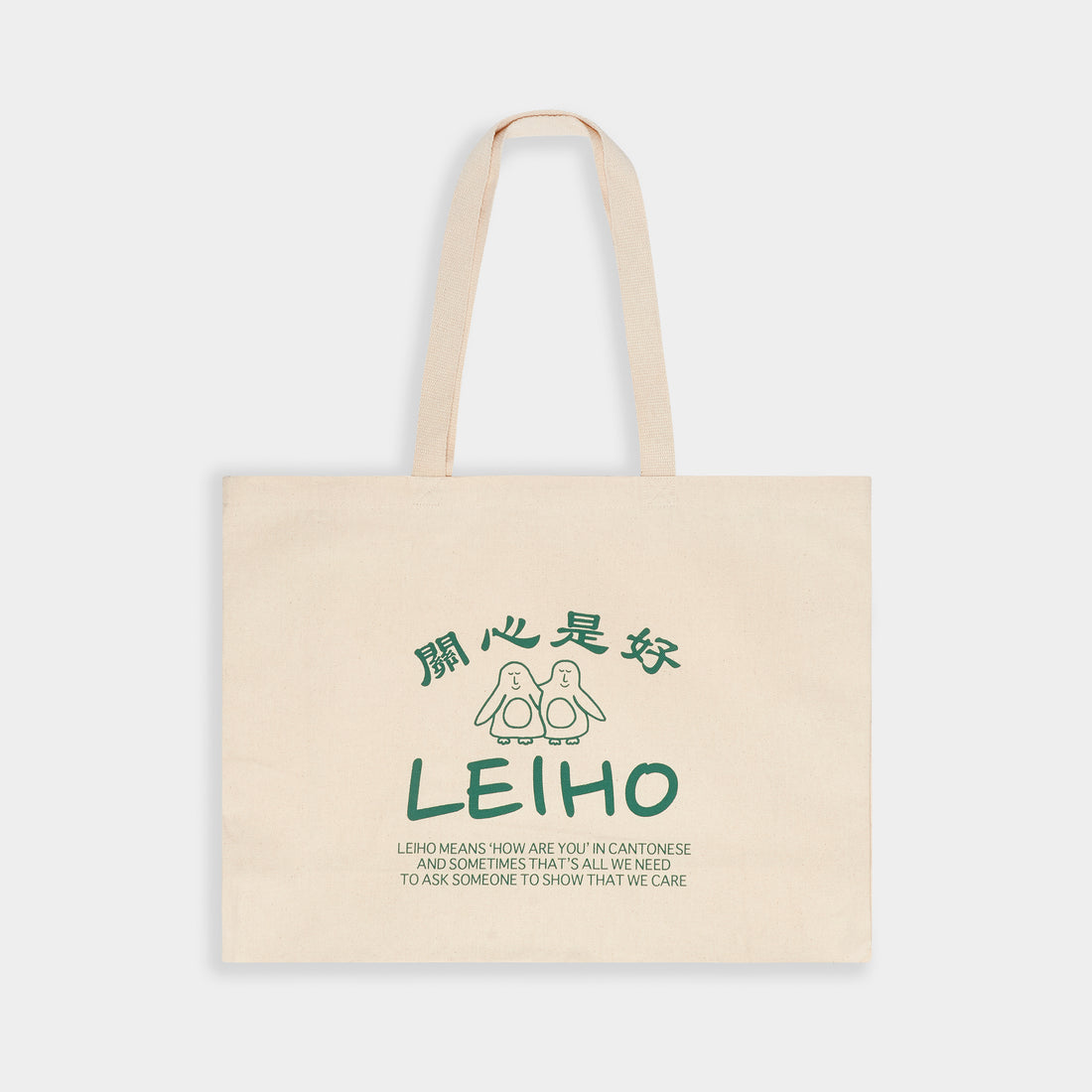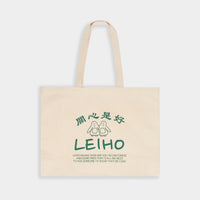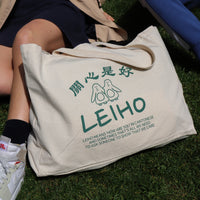 Inspired by our best selling T-shirts and back by popular demand. Leiho means 'How are You' in Cantonese. Bag yourself the perfect staple for everyday use and the weekend. This bag is extremely spacious, lightweight with a nice thick material. For size reference, this bag can fit 2 shoeboxes!
With every purchase, you are helping improve the quality of life for those experiencing homelessness. 
ABOUT
Made from 100% fair trade a cotton and manufactured in a solar power factory.
Dimensions: 14.5 x 19 x 6 inches with 15 cm side gussets 
Standard delivery usually takes around 3-4 business days with first class delivery being 1-2 business days.
Orders over £30 get free UK shipping.
A purchase with a purpose
When you make a purchase at Leiho, you are helping us fund employment projects, training as well as providing vulnerable communities with essential items they need to survive. Make a difference with us today!