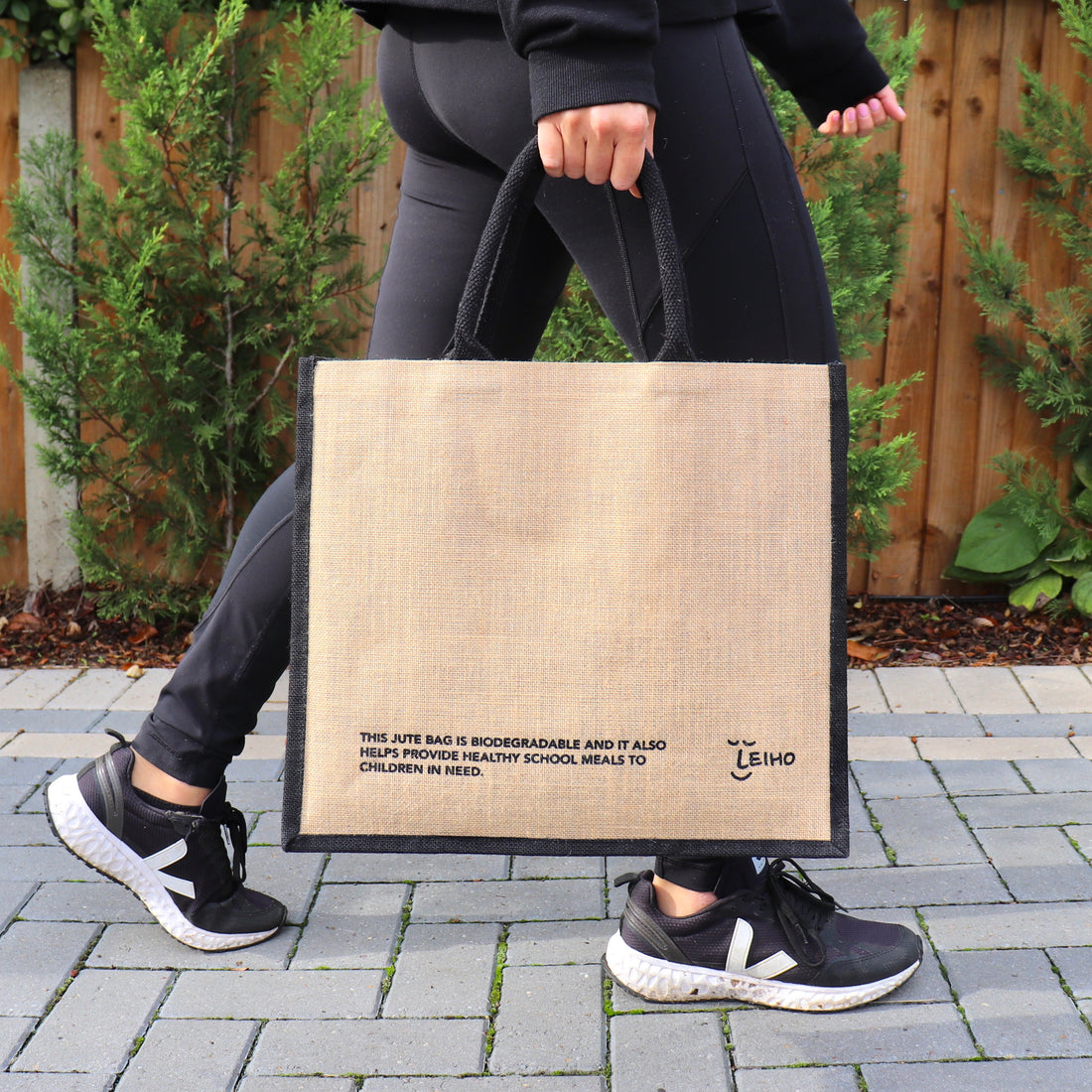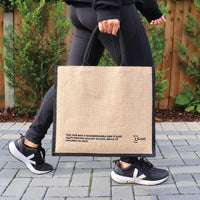 Jute bags are one of the best recyclable and reusable shopping bag options nowadays with it being 100% biodegradable and durable. If you're looking for a bag that can hold heavyweight items, this is the one. For every Leiho bag sold, we will also give 20 meals to a child in poverty. 
Details
Dimensions: 35 x 45 cm
Standard delivery usually takes around 3-4 business days with first class delivery being 1-2 business days.
Orders over £30 get free UK shipping.
A purchase with a purpose
When you make a purchase at Leiho, you are helping us fund employment projects, training as well as providing vulnerable communities with essential items they need to survive. Make a difference with us today!