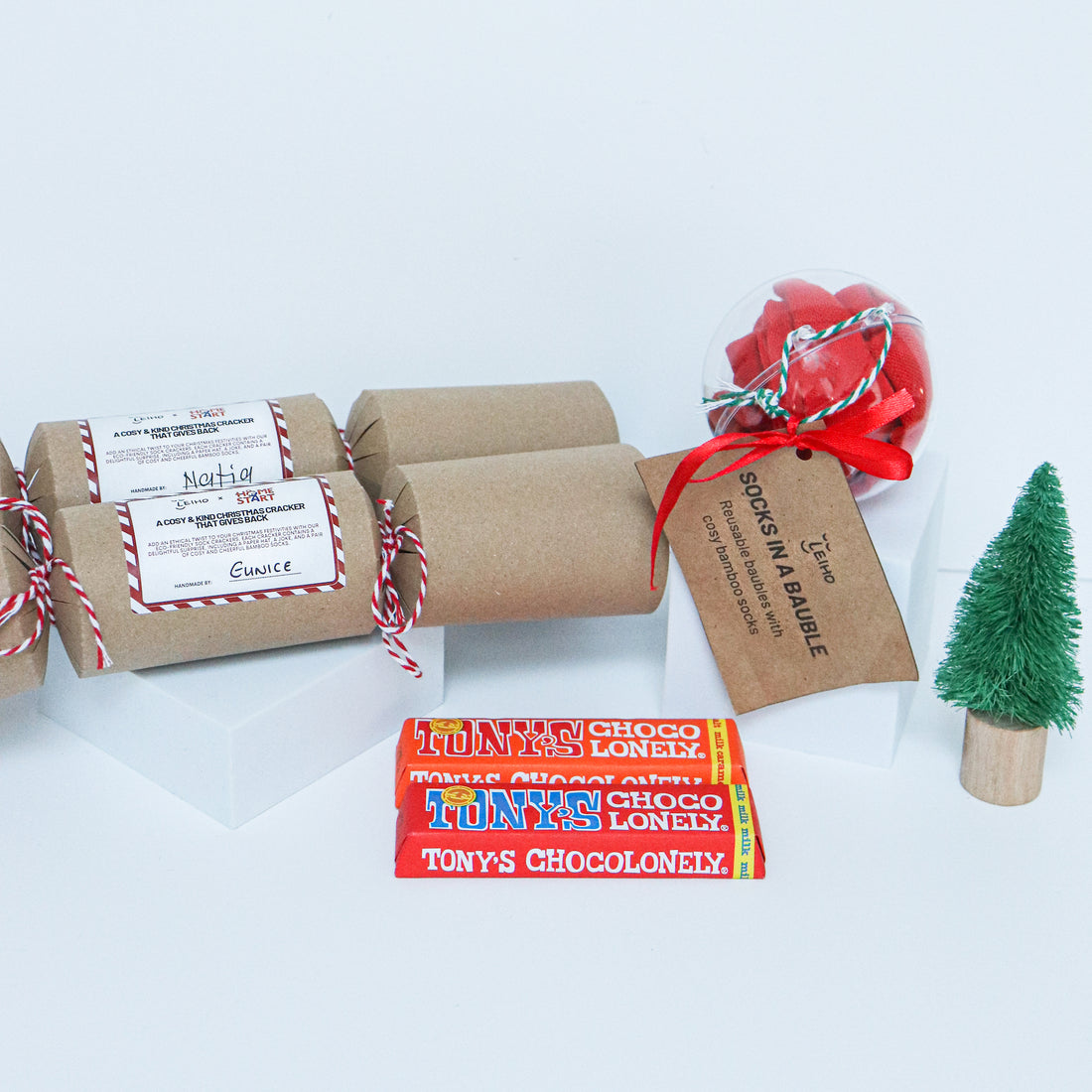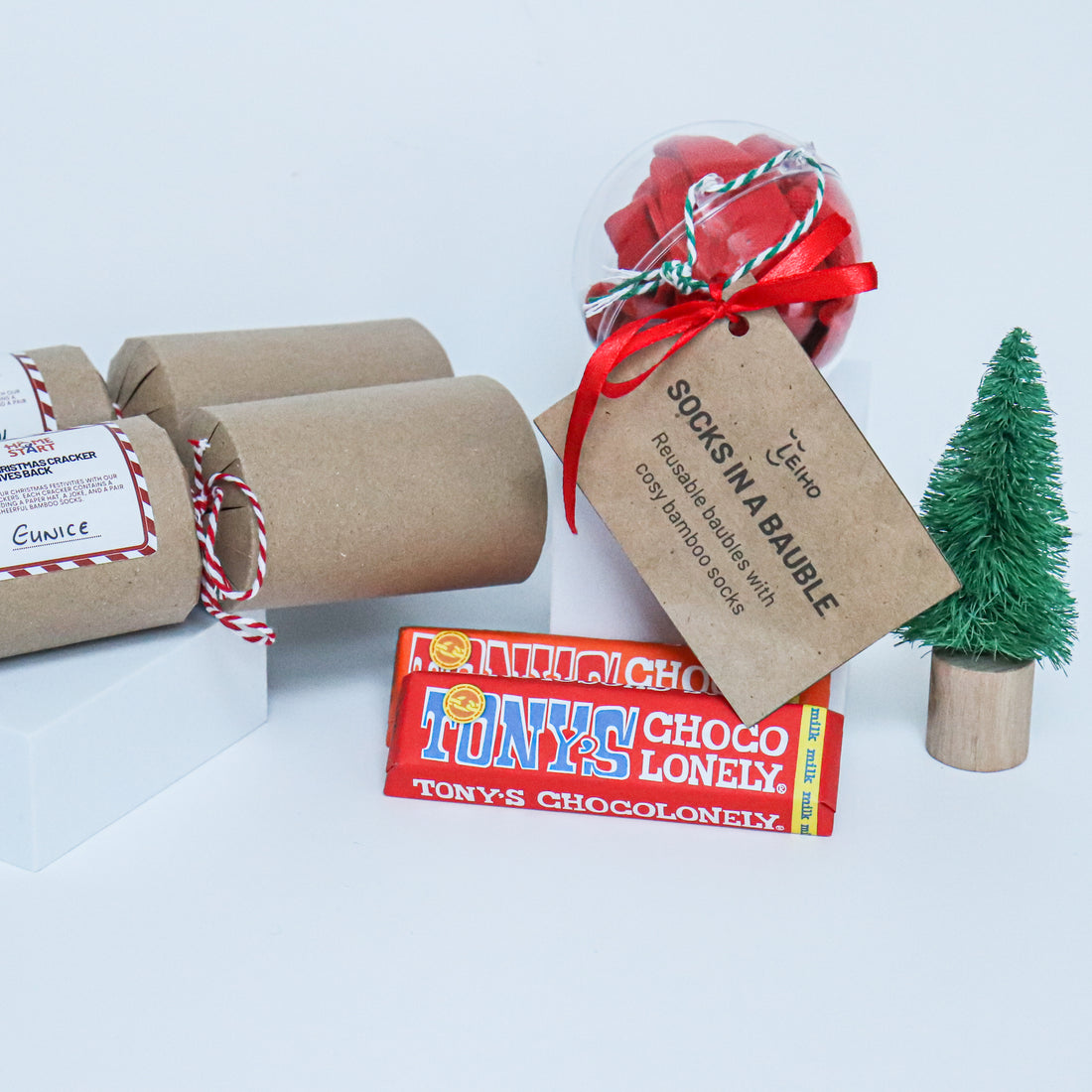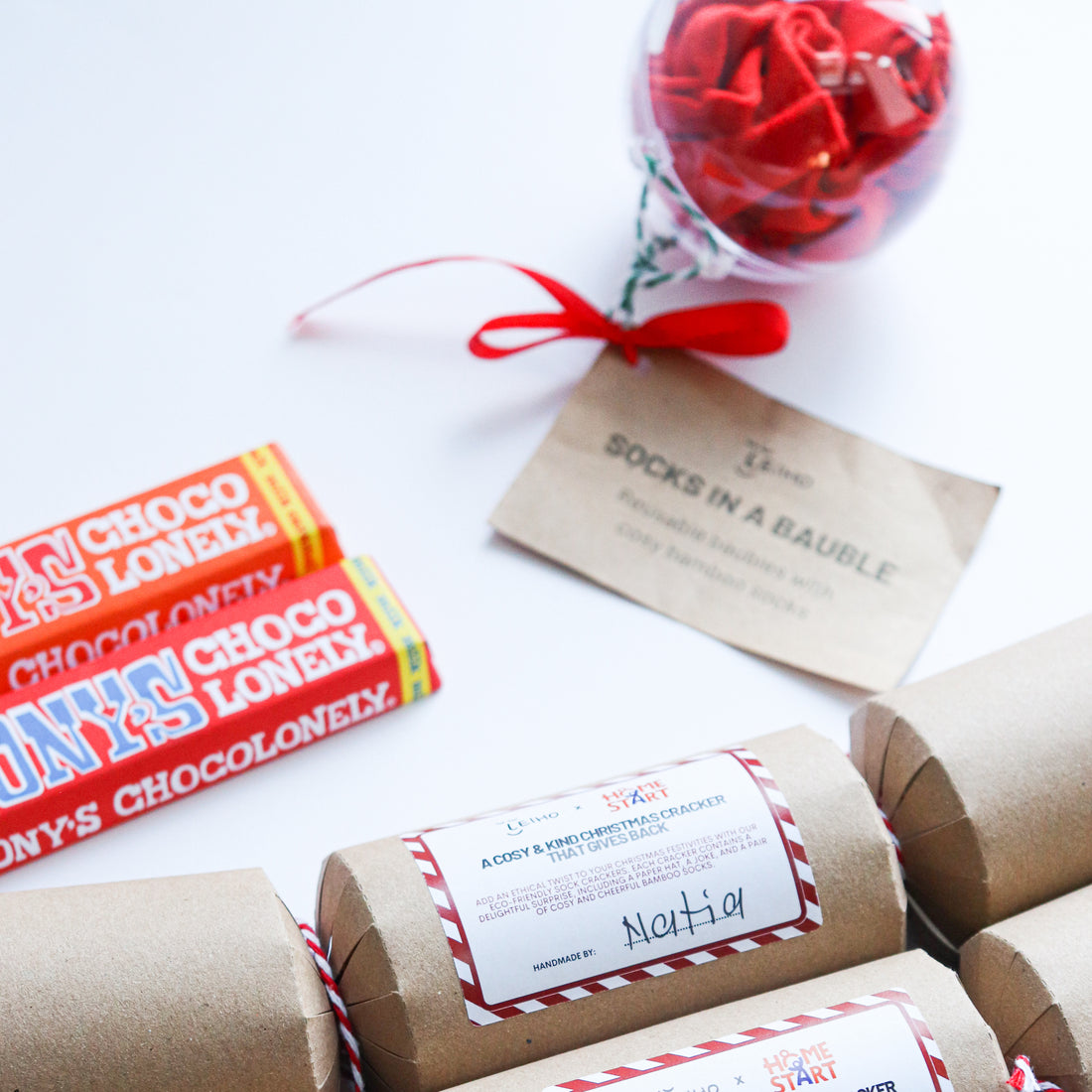 It's that wonderful time of the year when we share love and joy and our Little Box of Christmas Kindness is here to add an extra layer of warmth to your festive celebrations! Overflowing with carefully selected Leiho treasures, the petite parcel is designed to brighten spirits and bring smiles to the faces of your loved ones.
Inside The Little Box of Christmas Kindness, you'll uncover a duo of handmade sock crackers, a charming sock bauble to adorn the tree with and some irresistible Tony's Chocoloney chocolates - no festive season is complete without a touch of sweet indulgence! 🍫
Whether you're gifting it to family, friends or colleagues, The Little Box of Christmas Kindness is the perfect gesture to spread the joy of Christmas and create cherished memories this festive season! 🌟
This ethical parcel also helps to provide essential items and fund impact projects that can improve the quality of life for those in need.
What's inside?
- x2 Christmas Sock Crackers (standard size for adults)
- x1 Sock bauble ( standard size for adults)
- Tony's Chocolonely chocolates
*The items in this gift set are worth a total of over £40!*
Standard delivery usually takes around 3-4 business days with first class delivery being 1-2 business days.
Orders over £30 get free UK shipping.
A purchase with a purpose
When you make a purchase at Leiho, you are helping us fund employment projects, training as well as providing vulnerable communities with essential items they need to survive. Make a difference with us today!